Guide to Bellingham, MA Real Estate
Learn all there is to know about the Bellingham Massachusetts Real Estate market, as well as the community itself by Tom Magee of SUCCESS! Real Estate.  If you are thinking of selling or buying a home in Bellingham, please get in touch as I have been selling Bellingham real estate for the past 7 years and have lived here 30+ years!
Located on the southwestern edge of Metropolitan Boston, Bellingham is a town that appeals to many people interested in living within commuting distance of the city while enjoying the relative peace and quiet of small town life. While it has grown considerably in recent decades, Bellingham still maintains a balance of convenience and charm – something that leads many to consider buying a home and settling down in the area.
Bellingham, MA Location
Bellingham is situated in the southwestern part of Norfolk County, found just north of Rhode Island's northeast corner. Medway MA borders the town on the north, Woonsocket, RI, on the southern side, Wrentham on the southeast and Franklin MA on the eastern side. The town is located in perfect commuting distance to both Worcester and Boston – 23 miles southeast of Worcester and 30 miles southwest of Boston. Providence, RI is even closer, at only 20 miles south of Bellingham.
The United States Census Bureau says that Bellingham occupies a total area of 19 square miles, with just 0.5 square miles of that taken up by water. The town rises above sea level by 293 feet. The Bellingham zip code is 02019.
Bellingham is one of the several towns located on the "outer belt" of Boston, found along Route 495. It is considered to be a part of both the Providence metropolitan area and the Boston-Cambridge-Quincy metropolitan statistical area. Most real estate agents covering Bellingham understand this is one of the many attractive features.
Bellingham, MA Real Estate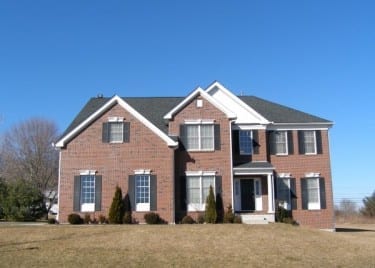 With all the economic growth in Bellingham, there has never been a better time to buy a home here. There is a wide range of residential options to choose from, ranging from luxury homes and estate homes to condominiums and townhouses. A great deal of single-family homes is available in a range of prices as well.
Whatever you are looking for in a home, chances are you can find it in Bellingham – especially with the help of an experienced Bellingham MA real estate agent. There are condominiums available for approximately two hundred thousand dollars and the upper end of Bellingham's price range is around $700,000. There is no question you will get more bang for your buck buying real estate in Bellingham! The average sale price for a Bellingham home is around $313,000, but the price can vary substantially depending on the size of the property and the features of the home.
Bellingham home values have gone up quite a bit since the bottom in 2012.  2017, Year to Date, the average price for a single family home is up 2.52% from last year.
While it is possible to shop on your own for a house in Bellingham, it is worth noting that typically the best deals on the best properties are found through a knowledgeable real estate agent. Bellingham Realtors including myself are well-connected with all the channels that residential properties are usually found on, meaning that they are the first to learn about new listings. This information network allows a Realtor to discover the homes that are most likely to meet your criteria.
All of this means that a skilled Bellingham real estate agent is capable of finding you a home within your budget that offers what you want – important when you consider the growth seen in the real estate market. Competition is likely to increase for desirable properties over the coming year, making it harder and harder to find the right home for the right price. An excellent Realtor covering Bellingham will be able to guide you on what is going on in the market so you are well informed to make a smart decision.
Housing and Population Statistics
Median value of homes occupied by owner – $282,100
Median property tax – $1,932
Homes occupied by owner – 87.9%
Homes occupied by renters – 12.1%
Town population – 15,314
Population density – 827.8 people per square mile
Percentage of households with children under 18 – 37.9%
Percentage of households that are married couples – 64.6%
Median age of residents – 36
From 2000 to 2010 the town saw a population growth of 6.6%, solid growth for a town this size and demonstrative of why residential real estate prices continue to rise.
History of Bellingham, Massachusetts
Norfolk County – of which Bellingham is a part of – sprang up from a swampy area near the Charles River. Much of it was not considered usable by the first settlers due to the challenges presented by the swampland. It took some time for the area to draw enough settlers to create a proper community, but by the early 1700s, it had attracted a number of residents.
Officially incorporated in 1719, Bellingham was originally known as Westham but had its name changed when it became incorporated. Richard Bellingham – a Massachusetts Bay Colony governor – was where the town's newly incorporated name came from.
The town originally had a Pilgrim meeting house, much like other towns at the time. This was eventually replaced with a Baptist church – one where a major supporter of the First Amendment and James Madison would be baptized, a Baptist minister named John Leland. There was also another citizen of the town that is considered historically interesting – a woman by the name of Deborah Sampson. She decided to enlist in the military during the Revolutionary War. Unfortunately, women were not allowed in the military at the time. This meant she had to dress as a man and enlist under the name Robert Shurtlieff becoming the first female American soldier.
The town got off to a slow start due to limited resources the challenges presented by the natural terrain in the area. It did not really begin to take off until the early 1990s when Walmart and other businesses began to establish themselves in the northern part of the town along I-495. The northern part of Bellingham is now part of an economic boom while the southern part of the town remains a suburban area – where many fantastic residential real estate options can be found.
Climate in Town
Bellingham gets an average of 48 inches of rainfall each year, with an average of 46.1 inches of snowfall. The town gets an average of 112 days of measurable precipitation and an average of 200 days of sunshine per year. The average high in July is 84 degrees while the average low in January is 13.7 degrees.
Economy & Household Income
The town has seen a considerable rise in commerce since.  The median income for households in Bellingham is $64,496 while the median income for a family is $72,074. Per capita income – a measure of income averaged out over both adults and children – is $25,047.
1993, when retail giant Wal-Mart setup shop on route 126 (Hartford Avenue) near the town's interchange with 495. Now there are an impressive number of major businesses in the area, including:
Chile's
Home Depot
Gap
Whole Foods Market
Outback Steakhouse
Regal Cinemas
Michael's
Staples
Old Navy
This growth continues on today, with the developers proposing a number of new shopping options in town – all designed to take advantage of Bellingham's growing reputation as a place to shop.
The town is also working to develop the southern part of Bellingham into a downtown area complete with shops, homes. The process is ongoing and demonstrative of the town's commitment to growth and a strong economy.
Bellingham, MA Schools
Bellingham has a strong commitment to the education of its young people. The school district has a stated mission to provide the best education possible. You can learn from this terrific resource in Bellingham MA schools.  Schools in town include:
South Elementary School
Stallbrook Elementary School
Bellingham Memorial Middle School
Bellingham High School
Paul J. Primavera Educational Center
Transportation and Commuting Options
One of the great appeals of Bellingham is its location. Close enough to the three major cities in the area – Providence, Boston, and Worcester – you can easily live in Bellingham and work in a major city without any loss of convenience. You can continue to earn a good income in any of the area industries while still enjoying the small-town feel that Bellingham is known for.
Most people choose to commute using their own vehicles along I-495, but it is also possible to travel by rail from the nearby Forge Park/I-495 MBTA rail stop in Franklin.
It is possible to travel by regional aircraft from Worcester Regional Airport in Worcester, 28 miles away. The most popular air travel center, however, is Boston's Logan International Airport, located 35 miles from Bellingham.
A Great Place to Buy a Home
As the Boston Metropolitan Area continues to expand, Bellingham is one of the several towns that are seeing a rise in popularity – both locally and from out of state. Its balance of affordability, small-town feel, and ease of commute makes it a draw for people from all over the country. Fortunately, while the town has seen tremendous growth in its commerce sector and a respectable increase in population, it also seeks to maintain the qualities that make it so appealing to so many. Realtors servicing Bellingham understand what really makes it an ideal location to buy a home is the affordability factor.  Most of the towns bordering 495 and the commuter rail are much more expensive.
Why Hire a Top Bellingham MA Realtor?
If you're thinking about selling your home, investment property or other Bellingham Massachusetts Real Estate, allow me to help make the transaction a smooth and pleasant experience. My 7+ years as a Real Estate agent and 30+ years as a town resident give me a complete understanding of the town.
When you are selling your home you don't want to hire just anyone! Hiring the wrong Realtor is one of the biggest mistakes people make when selling real estate.  When choosing a Bellingham real estate agent you should consider things like their past track record of success, statistical data such as list price to sale price ratios/average days on market, as well as their communication and marketing skills.
While being able to display a SOLD rider on your lawn is my #1 goal, I also expect the experience of selling your home is a memorable one. Part of what I expect is you to be comfortable referring your friends and family because you were completely satisfied.
I can honestly say there are very few Realtors in Bellingham MA who are providing the level of online exposure found here through the utilization of proper search engine optimization (SEO) and social media integration! When selling your home, internet marketing is a crucial aspect of getting a property sold and happens to be one of my specialties. There are not many Realtors that will go out of their way to make your home seem like it is "featured" everywhere.
Your property will be found in all the top places that most buyers would be searching for Bellingham homes for sale, including this website.  The idea of great real estate marketing does not stop at putting a for sale sign in your yard and listing on the Multiple Listing Service (MLS). This is what "post and pray" Realtors do to sell homes.
We leave no stone uncovered when it comes to marketing our client's homes. As far as Real Estate advertising, you will find that I do things that other Realtors do not including spending time on social media exposing your property. Seeing your home featured in Facebook, Linkedin, Instagram and Twitter to name a few are the norms,  not the exception.
Additional things that help us stand out include exceptional staging and professional photography, vivid descriptions describing all the best features of your home, along with a You Tube video tour of your home to be shared all over social media.